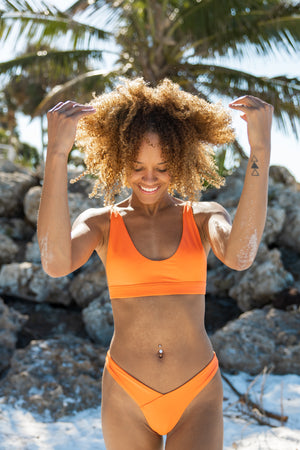 Welcome to Legacy. Our aim is to help save our oceans one swimsuit at a time. All of our suits are ethically made from recycled ocean waste. A portion of every swimsuit bought goes towards coral reef restoration with We The Reef - Coral Gardners!
SAVE OUR OCEANS
In addition to making our suits from recycled ocean waste to clean the ocean, we always support an additional group who is fighting to save the reef.
Our latest way to give back is through coral reef restoration with the We The Reef program through the Coral Gardners. We pledge 5% of all sales to this amazing team.
A bit about We The Reef from the Coral Gardners:
"NO GREENWASHING FULL TRANSPARENCY
The members of We The Reef have an unquestionable commitment to the ocean and sustainable supply chains.
We exclude all direct activators of environmental degradation from the program."
Read more about We The Reef on https://labs.coralgardeners.org/wtr
new suits monthly
New limited edition swimwear dropping each month at 6 PM EST.
NEXT DROP: January
Upcoming new drops include new colors and styles in our famous sustainable eco fabric made from recycled ocean waste as well as a collection of never before seen new fabrics.
Each new launch will have a limited inventory and once it is sold out its gone for good to make room for our next style!
Set your alarms you don't want to miss these!